GER's Life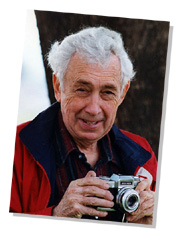 GER's Counsel

GER's Collection of Stories, Quotes, Poetry, & Correspondence.

GER's Diversions

CD Exclusive: The "Xtras" folder on this disc contains:
High-resolution, ready-to-print 4x6 photos
Ready-to-print PDF files suitable for framing
---
Christmas 2004
Names: Gayle E. Rhoads, Gayle Rhoads, Gayle Elwood Rhoads, G. E. Rhoads, GE Rhoads, G.E. Rhoads, G. Rhoads, Principal Rhoads, Doctor Rhoads, Elder Rhoads, Pastor Rhoads, GER, G.E.R. Common misspellings: Gail, Gaile, Gayl, Gale, Rhodes, Rodes, Roads. Family: James Harrison Rhoads, Mary Agnes Rose Keenan Rhoads, Donald Harrison Rhoads, James Berton Rhoads, Bette Jewell Lenz Rhoads, William O. Lenz, W. O. Lenz. Places: SWJC, Southwest Junior College, Keene, Texas. Brazos River. Union College, Lincoln, Nebraska. La Sierra University, La Sierra, California. Cleburne, Texas. Platte Valley Academy, Nebraska. Lodi Academy, Lodi, California. Thunderbird Academy, Scottsdale, Arizona. Loma Linda Academy, Loma Linda, California. 1931-2003.